Birth & Postpartum Preparation
October - November Course
Hi, we are Anya and Dorothee, and we would love to invite you to an in-depth 9-hr course to prepare together for both the birth and the postpartum time.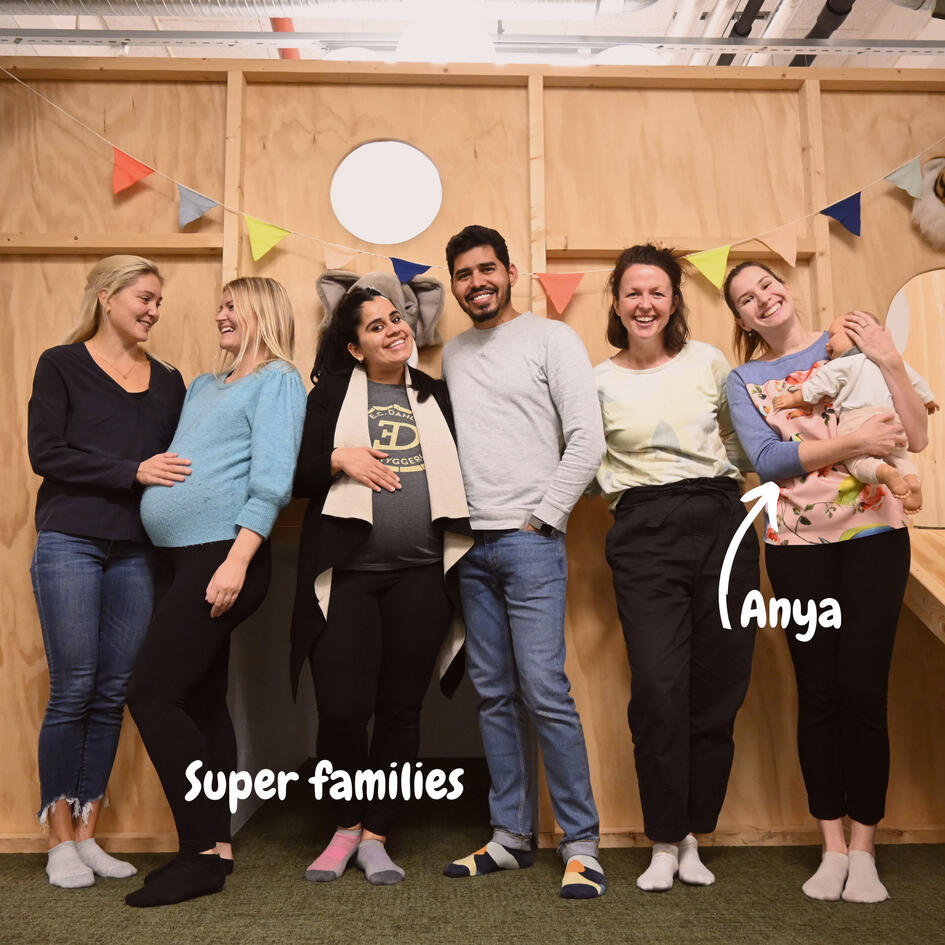 ---
When?
On Wednesday evenings 17:30 - 20:30 on Oct 27th, Nov 3rd, and Nov 10th.

Where?
The cozy Lille Lab at Vinslottet: Bøkkerveien 4, 0579 Oslo
5 minute walk from Hasle or Løren T-Bahn stations (T4 & T5) or a 4 minute walk from Haslevangen stop for bus #28

What topics will we cover?

The "culture" of birth, birth satisfaction factors, decision making, and the birth planThe start of labor, stages of labor, the hormones, partner supportPain-coping practices, finding your strength in labor, what to expect the first 24 hours after birthThe first 40 days postpartum: expectations, the body, the emotions, and breastfeedingBabies' needs and signals, care for the baby, baby-massage
What is the format like?
Our goal is to create a safe space in a small group setting where we share the knowledge, the tips, and the stories, and together take a deeper dive through questions, discussion, and practical exercises.

Take a look at what our participants say
What do you get?
9 hours of learning together in personA small group setting where you can ask all the questionsWeekly take-home materials for each sessionVirtual support through Telegram chat between the classesOptional exercises for you & your partnerA wonderful community after the course is done
How much does it cost to attend the full 9hr course?

4200 NOK - for two (come together with your partner or birth partner)
2900 NOK - for one, come by yourself

How do I sign-up and secure a spot?
Sign up by paying the course fee and you'll get a confirmation email from us with all the info.
What if I can not join this class?
Please let us know if you would like to join, but the dates do not work. Our next course will be in January 2022, but we are happy to support you on an individual basis if you like before then. Don't hesitate to reach out!

What if I have more questions? Please ask away, we love your questions.
Ask us anything :)
Gentle note: we don't like spam either, so we will only email you about the current event :)
If any troubles with the form, you can also send an email to [email protected]